How Social Media Affects Body Image
Social media has been found to have a significant impact on the body image of teens. Through platforms like Instagram, teenagers are perpetually exposed to a barrage of images, posts, and comments that create an idealized and often unrealistic standard of beauty. The pressure to conform to these social standards leads to negative mental health outcomes such as anxiety, depression, and eating disorders.
Written and edited by our team of expert legal content writers and reviewed and approved by

Unfortunately, many people have a negative body image. A staggering 80 percent of women and 34 percent of men are unhappy with their looks. According to researcher Heather R. Gallivan, body image issues are a significant problem for several reasons.
The first is that body image is a component of self-esteem; a person who lacks a positive body image will have lower self-esteem than one who is happy with their body. Body image issues also can lead to:
Here's what you understand about the interplay between social media, societal messaging, and perception of body image.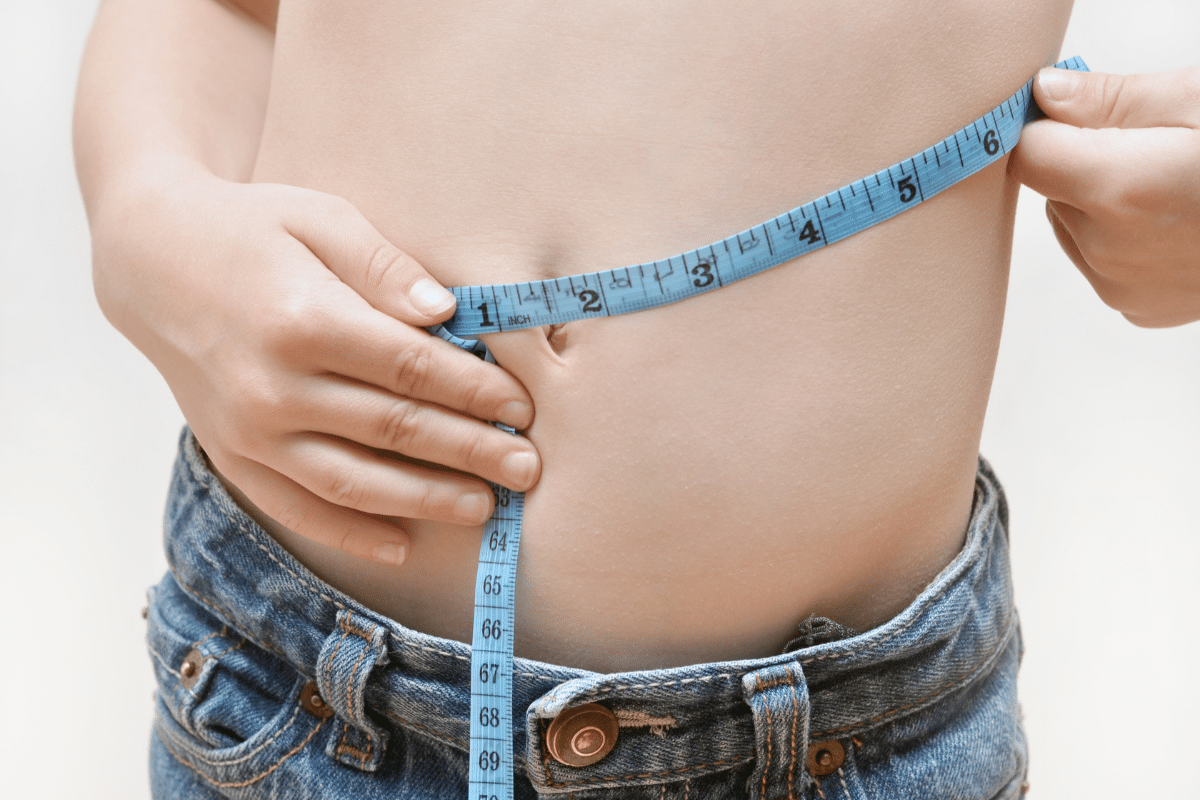 Body Image Development Starts Early
According to a recent Common Sense Media report, body image development begins as young as five. Some 5-year-olds indicate they've tried dieting. According to a paper published in the British Journal of Health Psychology, more than half of girls and one-third of boys ages 6 to 8 are unhappy with their body weight. More than 80 percent of 10-year-olds are afraid of being "fat."
Adolescence represents a "pivotal stage in developing body image," according to a paper published in Adolescent Health, Medicine and Therapeutics. By age 17, 78 percent of U.S. girls are unhappy with their weight. According to Gallivan, more than half of the teen girls and about one-third of teenage boys engage in unhealthy weight loss behaviors such as vomiting, skipping meals, smoking, or taking laxatives.
Is social media to blame for distorted body image in teens?
Several factors play a role in teens developing a distorted body image, including social media. Traditional media contain unrealistic and sexualized portrayals of both men and women. Parents can also affect their children's body image, positively or negatively. However, social media is a significant reason many young people develop a distorted body image. 
According to a recent BBC article, research indicates that pictures of fit people doing exercise, known as "fitspiration," tended to make young women more critical of their bodies. Young men who looked at these "fitspiration" sites began to experience feelings of insecurity surrounding their body image as well.
Comparing oneself with others tends to be a significant culprit. A study in the International Journal of Environmental Research and Public Health discovered a correlation between harmful comparisons and negative body image. The paper suggests that "the widespread use of social media in young adults could increase body (image) dissatisfaction… rendering them more vulnerable to eating disorders."
Social Media as an Instant "Fix" for Validation
According to the Common Sense report, social media is a significant factor in body image development because it provides young people with the opportunity to be judged and make comparisons instantaneously. 
Approximately 5 percent of teens on social media worry about people tagging them in unflattering photos; 27 percent suffered body image issues, and 22 percent said they felt bad about themselves if no one "liked" the images they posted. Both boys and girls expressed these feelings, but girls did so more frequently.
Research also suggests that social media may be taking the place of traditional media in encouraging women's self-objectification, which is the degree to which one's self-concept hinges on physical attractiveness, according to an American Psychological Association study. The research involved online experiments with 221 women, ages 18 to 25.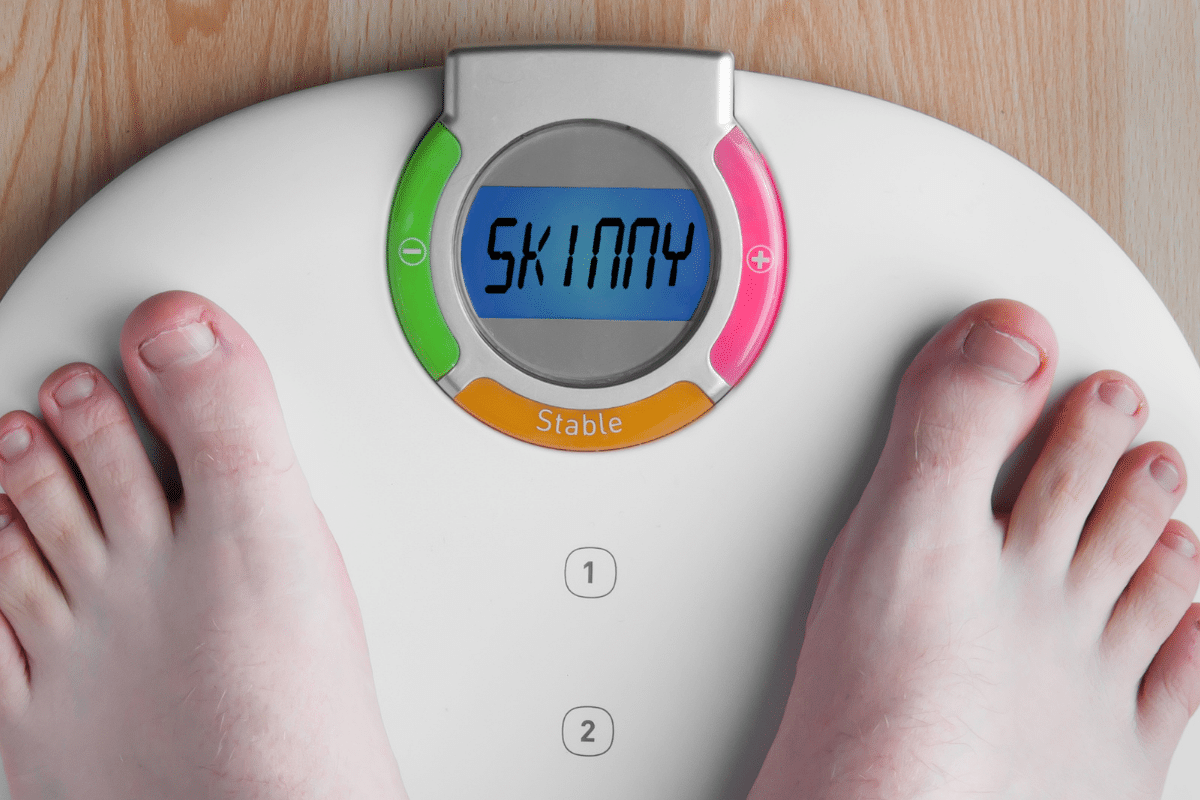 Teen Boys and Body Image Concerns
While girls are disproportionately affected, body dissatisfaction is rising for boys too. Research published in Psychology of Women Quarterly examined the frequency and content of negative self-image discussions among college-age women. Most women engaged in the fat talk, with about one-third doing so frequently or very frequently. The frequent fat talk was associated with increased dissatisfaction with their bodies.
Media portrayals affect boys, as well. According to a Common Sense Media blog, representations of men in media are also becoming increasingly unrealistic and muscular. Between 33 and 35 percent of boys ages 6 to 8 believe their ideal body is thinner than their actual body. A negative body image also negatively affects boys' mental health, not just their physical health.
Body Dissatisfaction and Increased Risk of Depression in Teens
Dissatisfaction with one's body leads to an increased risk of depression in teens. According to a U.K. study, one in 10 girls and one in 20 boys reported at least one mild depressive episode that researchers linked with body dissatisfaction.
A study of 5,658 US girls in grades five through 10 found a link between body dissatisfaction, sadness, and loneliness. However, this International Journal of Adolescent Mental Health study found that good relationships with loved ones could mediate this sadness.
New U.K. Legislation to Address Social Media Influence on Body Image
Many images that young people view comparatively are subject to alterations to make the subject look slimmer or more muscular than they genuinely are. The U.K. Parliament is considering passing the Digitally Altered Body Images Bill, which would require publishers across all media to include a disclaimer whenever the image of a body has been digitally altered. 
The bill seeks to tackle body confidence concerns and eating disorders caused by people trying to achieve these unrealistic expectations, its author told Screenshot Media.
Signs of Negative/Distorted Body Image
People who have a negative or distorted body image exhibit negative signs. According to Psychology Today, these include:
Obsessive negative thoughts around appearance

Viewing oneself as unattractive

Excessively focusing on a minor appearance flaw

Avoiding social engagements

Constantly needing assurance from others

Constantly, obsessively grooming oneself

Pursuing excessive cosmetic surgery or procedures
How can parents help teens avoid body image problems?
Parents can help mediate social media effects and help teens avoid distortions. One way is by helping their young people develop media literacy. An article in Psychology Today suggests using the acronym F-A-C-E.
 "F" is for a filter, i.e., filtering out negative media. "A" refers to parents encouraging teens to avoid specific media for a while and, instead, focus on real-life interactions. "C" stands for "Careful of Comparisons" and encourages teens to focus on their strengths rather than comparing themselves with others. "E" emphasizes teaching teens to evaluate what they see online.
Parents also can help teens avoid body image problems by encouraging them to develop interests outside social media, such as sports, pottery classes, or dance classes. Parents also can install parental guidance apps on their teens' devices that limit access to social media apps.
Finally, parents should avoid criticizing their teen's appearance. They also should remind them that everyone has a body part they aren't happy with and that models often have help from airbrushes in making them look perfect. They also can help teens appreciate how their body helps them navigate every day.
If you believe your child has already been harmed by the effects of social media, please contact us for a free consultation.
Frequently Asked Questions

Content Reviewed by:
Matthew P. Bergman
Add Your Heading Text Here
Sue H.
People who are taking care of loved ones who are traumatized can't stop thinking what they are going through. One reason it was so invaluable we had Matt in our lives is I was so completely distraught over what was happening that it was wonderful to know that someone in the background was making certain that things were being taking care of. I will always be grateful for that..
Richard M.
I would like to thank you and your staff for your continued efforts and support in assisting our family. . . Your firms' relentless pursuit for justice is greatly appreciated.