With such technology, you would think loneliness and its consequences would diminish. Unfortunately, this is not always the case. Despite its name, researchers suspect "social" media use of increasing feelings of loneliness in large numbers of people.
How Social Media Can Cause Loneliness
An internet screen is a highly personal and often isolating piece of equipment. As you sit at your desk or gaze at your phone screen, you tend to ignore the world around you. 
You may have hundreds or thousands of so-called friends and followers in this world of zeros and ones. However, many, if not most of them, have never met you face to face, nor do you even know if what they're posting is true.
After a time of existing in this world, you may realize that you substitute in-person encounters with online updates and posts to see how "friends" are getting along. Soon, you're spending hours a day searching for meaningful contact with so-called friends and followers.
Time is an important component of loneliness caused by social media. A study published in JAMA Psychiatry showed that adolescents who spend more than three hours daily on social media had heightened risks of psychological and mental health issues, including loneliness, depression, and suicide.
Additionally, negative social media experiences also contribute to loneliness. A recent study demonstrated that a 10% increase in negative experiences on social media corresponded with a 13% rise in loneliness.
What came first: loneliness or social media?
In some instances, adults and teens are already suffering from a life of loneliness or self-perceived social ineptness before engaging in unhealthy social media behavior. When this is the case, loneliness is often exacerbated by social media use, particularly in the teenage population. 
On the other hand, there are many cases of adults and teens who had not previously suffered from loneliness before unhealthy social media behavior, only to find themselves struggling with it later.
With that being said, a recent survey of social media users in Norway, the United Kingdom, the United States, and Australia found that older users had lower incidences of loneliness than younger users.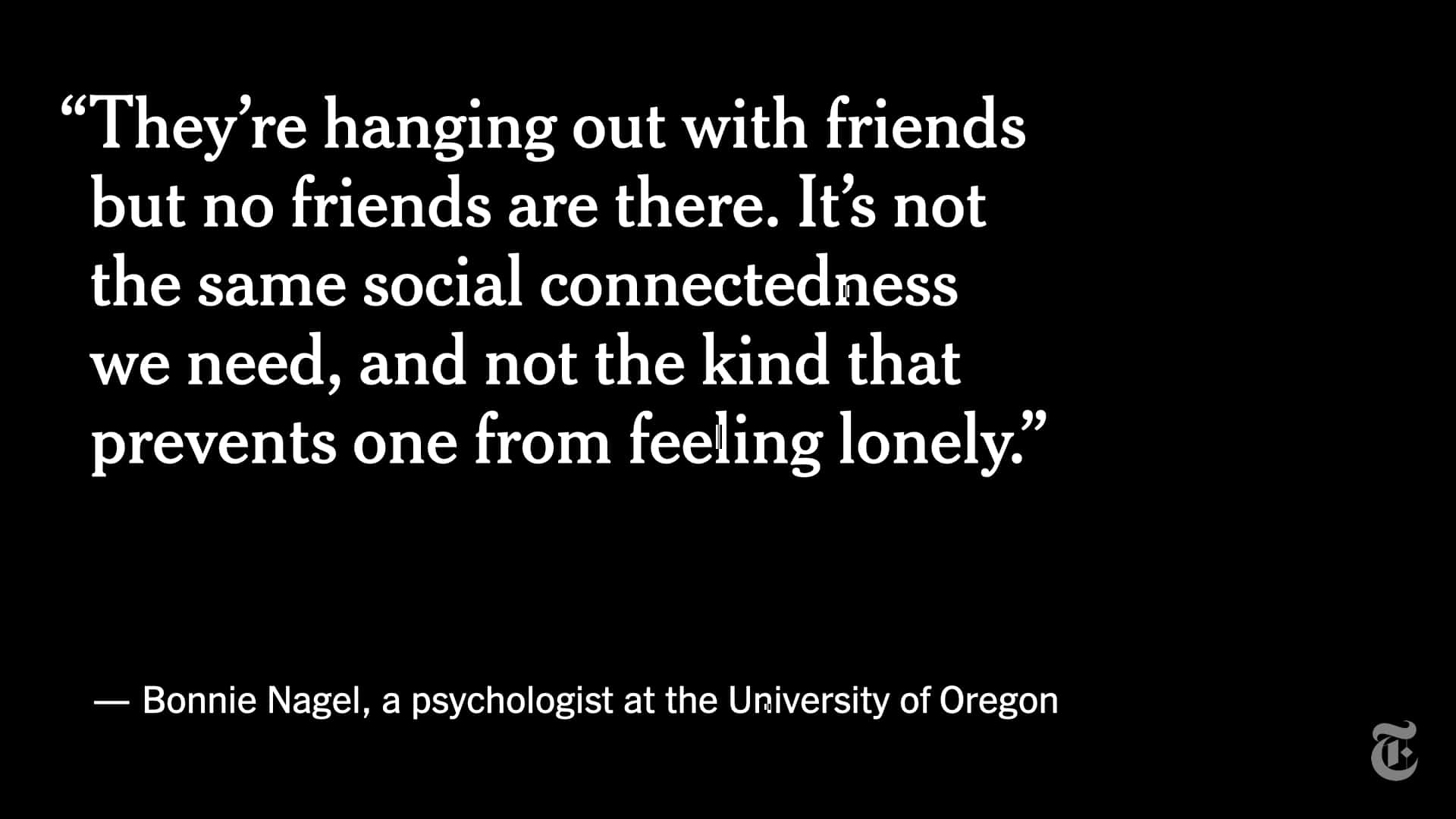 Impact of Loneliness Caused by Social Media
Unfortunately, the nature of social media makes it unhealthily attractive for many users, and they overindulge in its use. For teens who lack the maturity and skills needed to cope with loneliness and psychological stress, these toxic consequences are even more extreme than for adults. 
The following are some common negative effects that accompany the loneliness caused by social media overuse, particularly in teenagers.
Lower Self-Esteem
Teens constantly struggle with their self-esteem as they find their place in society. Social media posts have the power to boost or harm teens' self-image. More often than not, the latter is the case.
Thanks to magazine-quality photos with blemish-hiding filters, future adults often look at their own faces and bodies with disdain. Also, seeing posts of parties, get-togethers, and other events can make a teen extremely sad if they weren't invited.
Depression
Many experts emphasize the correlation between the rise in depression among youth with the high use of social media in that demographic. Although studies demonstrating strict causation are still few, most believe there is no doubt that social media use leads to depression. 
Isolation and lack of face-to-face contact through social media use don't help. When kids don't interact in person, they can fail to develop empathy and feelings of deep connection, which makes them feel even more isolated.
Decreased Productivity
One of the most common consequences of depression related to social media use is decreased productivity. For an adult, this manifests itself at work and home. In teenagers, lack of productivity caused by depression means substandard performance in school, home, and work if they have a job.
Suicide
Suicide is a leading cause of death among teenagers. Additionally, in the past two decades, suicide rates have skyrocketed in young people. There is a growing correlation between the rise in social media use and suicide rates in this population.
Research suggests that this rise in suicide rates may be caused by social media. In an ongoing study, researchers analyzed 15 suicidal teens and found that 67% of them felt worse after social media use and 73% felt pressure to boost their online appearance with social media posts.

How can I make using social media a positive experience for my teen?
The ultimate form of treatment is prevention. Loneliness caused by social media can be prevented before it gets out of hand. It starts with your approach to social media from the outset. 
Heading online because of fear of missing out (FOMO) is linked to loneliness. Not engaging in FOMO-induced behavior may drop the risk of spiraling into loneliness, especially when internet time is severely limited. 
Social media seems to be harmless for those looking to connect with limited friends as a supplement to face-to-face time. In fact, studies have shown that heavy social media use among teenage girls who also had significant face-to-face time with friends did not suffer the effects of loneliness found in their peers who remained isolated online.
Treatment
Behavior toward social media is somewhat like addictive behavior. You can sometimes successfully treat social media disorders as you would addiction. 
Before someone can receive help for destructive social media behavior, they have to admit that they indeed have a problem. All forms of addition require this essential acknowledgment. Without it, the person has no impetus to change.
After admitting the problem, the next step is to seek help or information. Depending on the severity of the consequences, a licensed professional may be the best choice. Online resources are also available to help guide you through recovery.
For parents, treatment can be challenging. Teens want to be independent and are not likely to admit they have a problem, even if they know they do. So approaching them about treatment is a delicate situation.
Fortunately, we offer various different resources for parents so that you can better understand how to support your child. These resources cover things like mental health, suicide risks, how to identify sexual abuse, eating disorders, and how to identify social media addiction.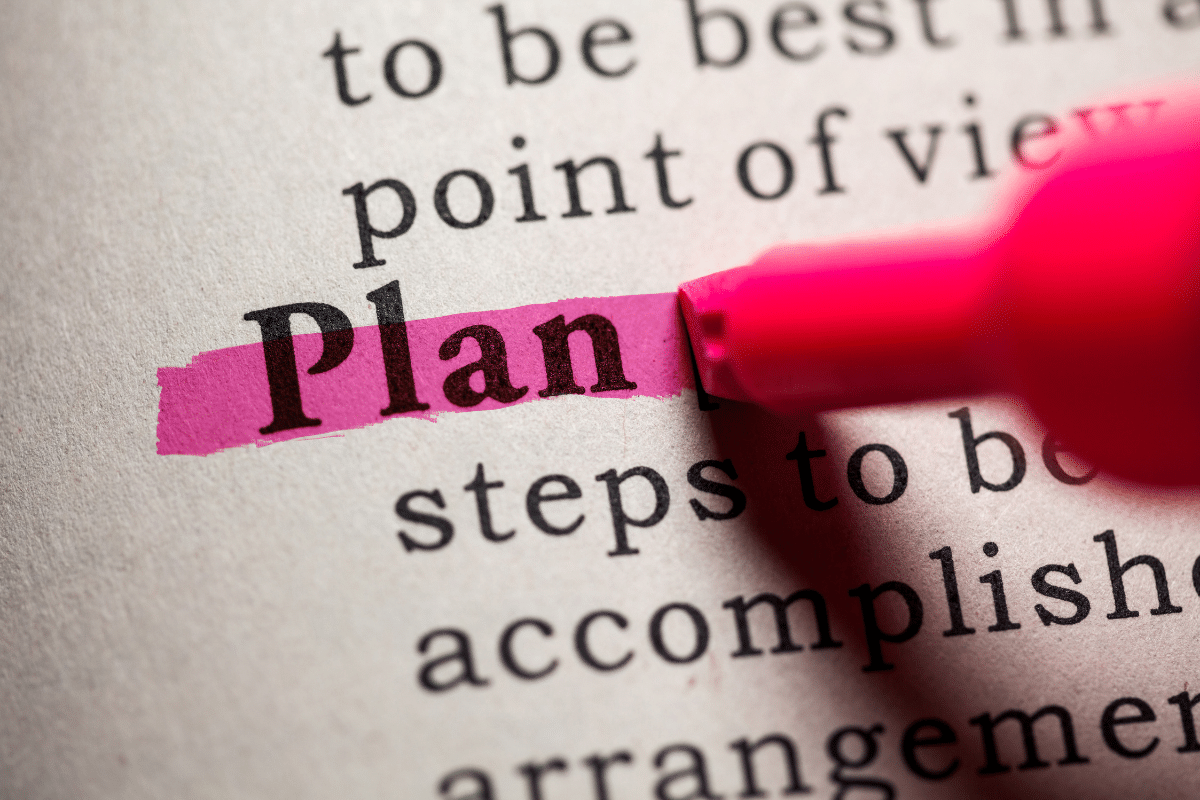 Devise a Plan
The above-listed resources will help you analyze your teens' social media behavior and understand the extent and nature of the problems they may be having. The resources will also help you devise a plan of action to help get your teen healthy again. 
One great place to start is by cutting back the hours spent on social media sites. As stated earlier, studies show that limiting social media time to less than half an hour each day can have enormous positive effects for teens and young adults.
Additionally, you can download website-blocking software and activate timers that prevent you or your teen from over-accessing favorite social media channels.
Whatever the plan of action, it's important to take things one step at a time or in bite-sized chunks. Even when a person admits to having a problem and seeks help, small steps toward rehabilitation are the key to sustainable success. 
Reflect and Keep Going
The journey through social media rehabilitation requires reflection at every step. Whether it's an adult or a teen, constant analysis of the process is necessary to judge the effectiveness of the treatment.
If something isn't working, then make adjustments and keep going. Don't be hard on yourself or your teen if measures aren't producing abundant fruit at first. Breaking from most forms of addictive behavior takes time. The important thing is to stay focused on the overarching goal to escape the chains of negative social media behavior.
If you suspect your teen is struggling with loneliness, depression, or suicidal thoughts due to social media use or addiction, contact Social Media Victims Law Center for more information about how we can help.
Frequently Asked Questions
Content Reviewed by:
Matthew P. Bergman
Add Your Heading Text Here
Sue H.
People who are taking care of loved ones who are traumatized can't stop thinking what they are going through. One reason it was so invaluable we had Matt in our lives is I was so completely distraught over what was happening that it was wonderful to know that someone in the background was making certain that things were being taking care of. I will always be grateful for that..
Richard M.
I would like to thank you and your staff for your continued efforts and support in assisting our family. . . Your firms' relentless pursuit for justice is greatly appreciated.